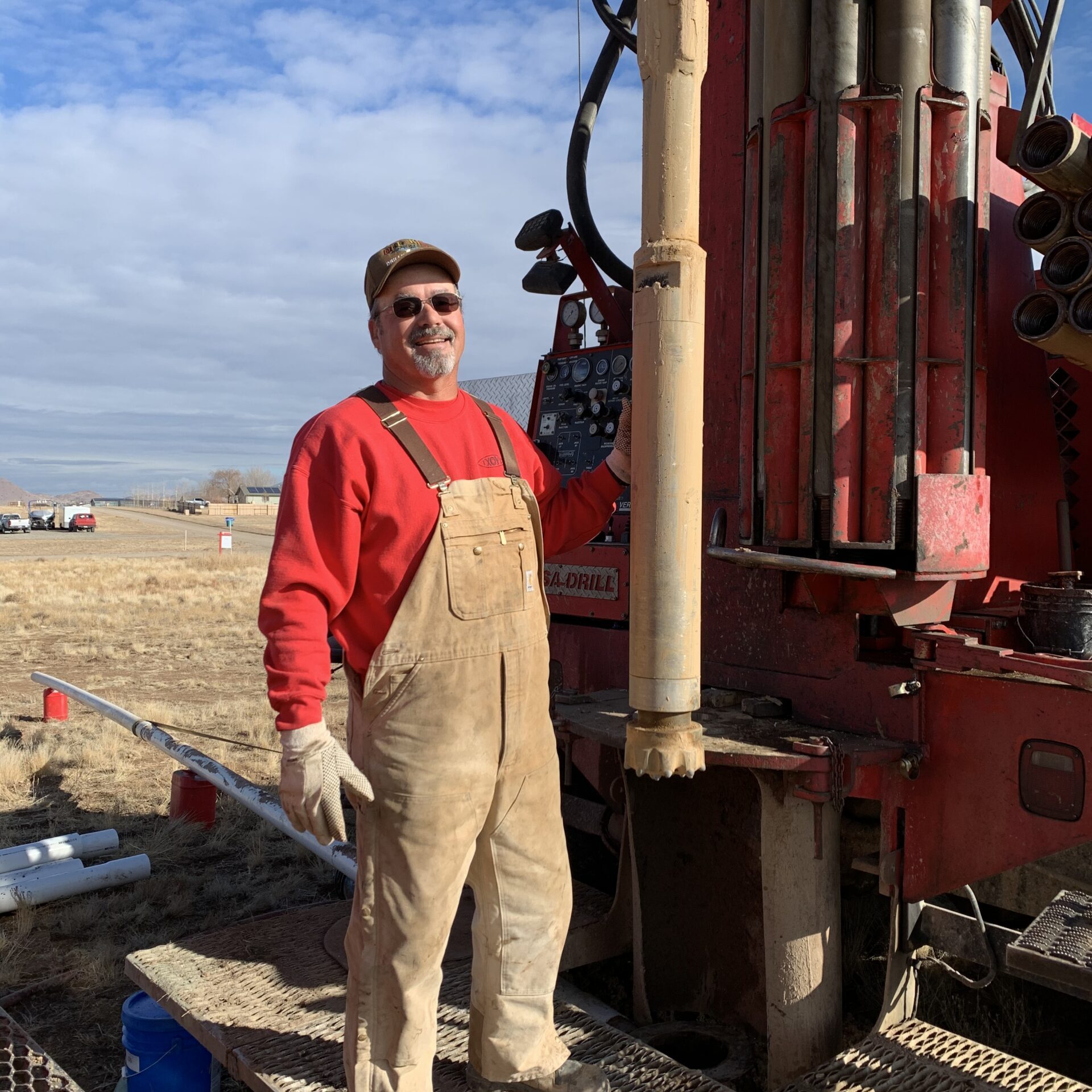 WHY CHOOSE US
Local in Arizona, with over 40 years of experience.
Eric Owens has over 40 years of experience in the drilling business, and over 30 years in Arizona.
It all started in 1979, when I, Eric Owens, at the ripe old age of 16, I had received a phone
call from a brother in law. He had a job offer for me, he asked me to drive to Wyoming and work on an Oil Drilling Rig with him.
Though I had never seen an Oil Rig before and it was in the midst of a
January snow storm, with my life savings of 300.00, a suit case of clothes, and my trusty 1968 Ford Mustang, I drove all day and night to begin work the next day. I loved the hard work, but not so much the harsh weather and remote locations. I managed to learn much about the industry while completing my high school education via correspondence
courses, ( no computers in those days).
Over the course of the next three years, job opportunities allowed me to learn about Oil, Gas, Geothermal steam, and Water Well drilling. At the ripe old age of 19, and desiring to return to my home state of Arizona, I met a pretty little girl who 3 years later became my wife. I proceeded to work as a mechanic and a driller for the other companies for the next 7 years.
During this period I had acquired my Well Drillers license and Contractor license. I had saved
enough money by this time, to build a home made Pump Rig on a 1972 Dodge Truck.
With this, Del Rio Pump Company was born.

Times were tough, my wife and I were in the midst of building our house (ourselves), our family (2 beautiful little girls), and start a business.
Having no reputation, with competitive companies working to stifle this new upstart, and operating on a "shoe string" budget, I often joke that if I had a flat tire on the wrong day it would have put me out of business. With some financial help from my parents, my younger brother and I partnered up, purchased our very first Drill rig, a 1967 Porta Drill. Now there was Del Rio Drilling and Pump Inc.
For the following 5 years I think we learned to live on popcorn as we put each of our families on a 12,000.00 per year salary. Well the Lord blessed the growth of our business with lots of work, many more Drill Rigs, employees and support equipment.
As is it goes with many siblings, there came a difference in priorities regarding the business, so we divided the company. Now you may find this funny, but we divided all the business assets in about 15 minutes by flipping a quarter to determine who got what. I believe that was 1996.
Well, in God's providence the business flourished to the point that we were averaging about 300 Well and Pump systems per year until 2008. Things slowed down during the 8 years of Obama-nomics, but fortunately we did not lose our business or home as many folks did.
2016-2021 Brought booming years for Del Rio Drilling and Pump Inc. What happened? Oh yeah, we had a conservative in office and the economy was doing great!!
This brings us up to present. We will see what God has in store. No worries, whatever it is,
it will be for our good and His Glory.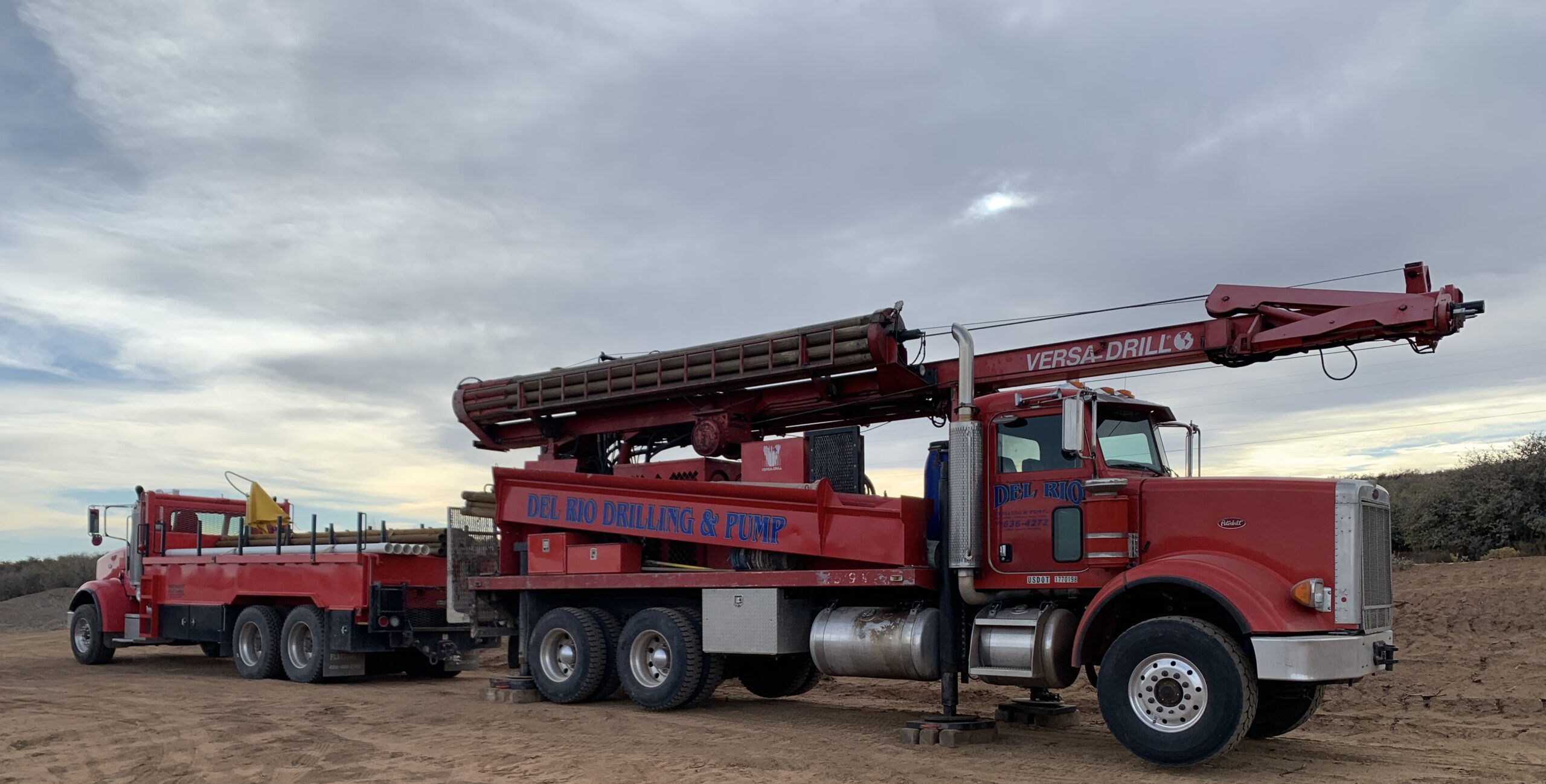 About Us